School of Engineering Sustainability Challenge (ExS Challenge), Info session & Kick-off speech
The School of Engineering at Tokyo Institute of Technology (Tokyo Tech) holds a problem-solving practical idea contest to realize a sustainable society. You are welcome to participate in the idea contests as an individual or a member of a team with the latest seeds from your laboratory, or ideas that might fit better for new businesses than for academic publication. Any groups or individuals represented by a student, postdoc, or assistant professor at the School of Engineering, Tokyo Tech can participate. Associate professors and professors cannot be representatives, but they are welcome to join as members. Students at other schools at Tokyo Tech, students at other universities, or even workers in companies are welcome as a member of a group, but cannot be the representatives of a group.
General Information
Date and time
Friday, June 11, 2021, 6:00 p.m. - 7:30 p.m.
Venue
Awards
PITCH Award (100K yen) for the top PITCH teams
School of Engineering E×S Award (1-million-yen development fund) for the winning LAUNCH team
Micron Award (300K yen development fund) for the top LAUNCH team represented by a RIKEJO, a woman scientist and engineer
Contents
Overview of the E×S challenge
Keynote speech: Mr. Ravi Chidamabaram (TC Capital Group, President & Co-founder / Adjunct Professor of Sustainability, Yale-NUS College)
Q&A time about the E×S challenge
Application page
Application for Info session & Kick-off speech on June 11, 2021
Entry for E×S Challenge (deadline June 28, 2021)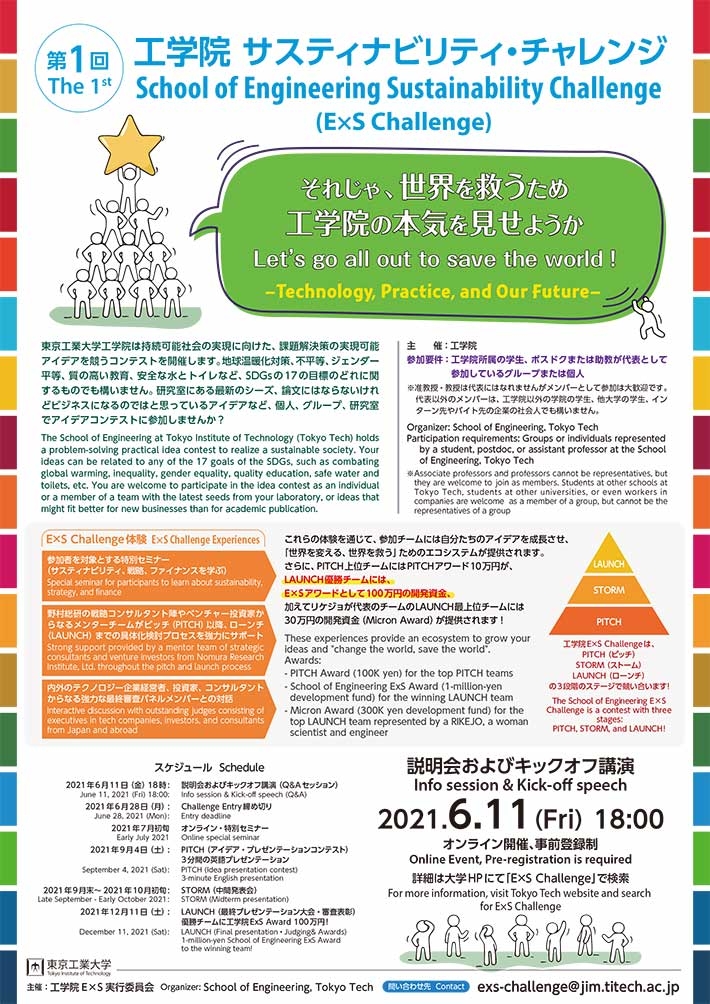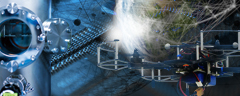 School of Engineering
—Creating New Industries and Advancing Civilization—
Information on School of Engineering inaugurated in April 2016
Schools, Departments, and Institute for Liberal Arts