Career Talk ~ New Information Exchange Event with Foreign Companies
Published: January 18, 2019
Tokyo Tech will be holding a joint event with JETRO, titled 'Career Talk ~ A new information exchange event for foreign students (Undergraduate, Master, and Doctorate) with foreign companies'.
Thirty companies will have representative booths to welcome those of you who have foreign language speaking skills, and are wishing to work in Japan, particularly with foreign-affiliated companies.
Japanese students with English-speaking ability are also welcome.
We encourage you to register for attendance via the website
.
| | |
| --- | --- |
| Event date | Thursday, January 24, 2019 |
| Time | 15:30 - 18:30 (18:00 - social gathering) |
| Location | |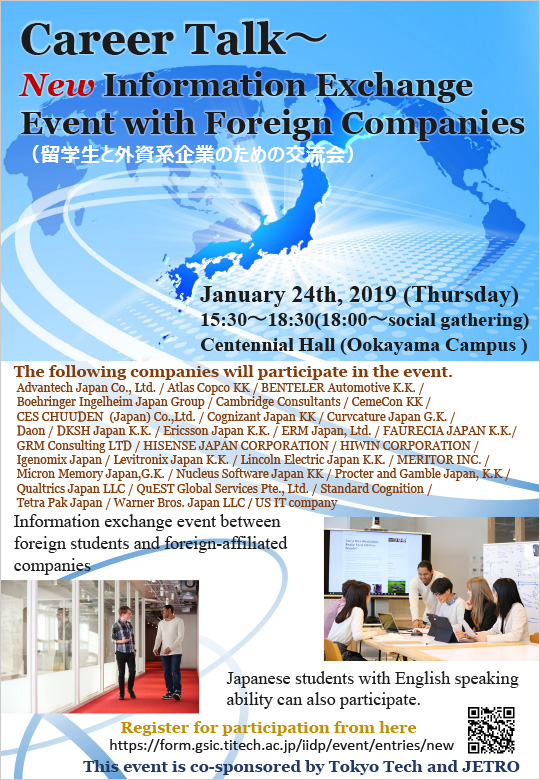 Contact
Innovator and Inventor Development Platform (IIDP) /
Student Career Support Section, Student Support Center
Email iidpinfo@jim.titech.ac.jp
ext 7615
Update : January 18, 2019