Call for participation: AEARU-Tokyo Tech Webinar on "Cooperation and Collaboration among Research Universities in Asia in a Post-COVID-19 World"
Published: October 27, 2020
Tokyo Tech will be hosting a webinar on "Cooperation and Collaboration among Research Universities in Asia in a Post-COVID-19 World," as part of the activities of The Association of East Asian Research Universities (AEARU).
AEARU is a regional organization composed of 19 leading research-oriented universities in East Asia. The association's activities include an Annual General Meeting, as well as workshops, student summer camps and competitions, and international symposia held throughout the year to promote mutual exchanges of ideas and information and to develop close bonds between the member universities.
See the below PDF for details of the AEARU-Tokyo Tech Webinar.
Date and time

Friday, November 27, 2020 14:00 - 15:30

Platform

Zoom Webinar

Language

English

Reigistration

For participation, please register below.

※

The URL for the webinar will be sent to the registered participants.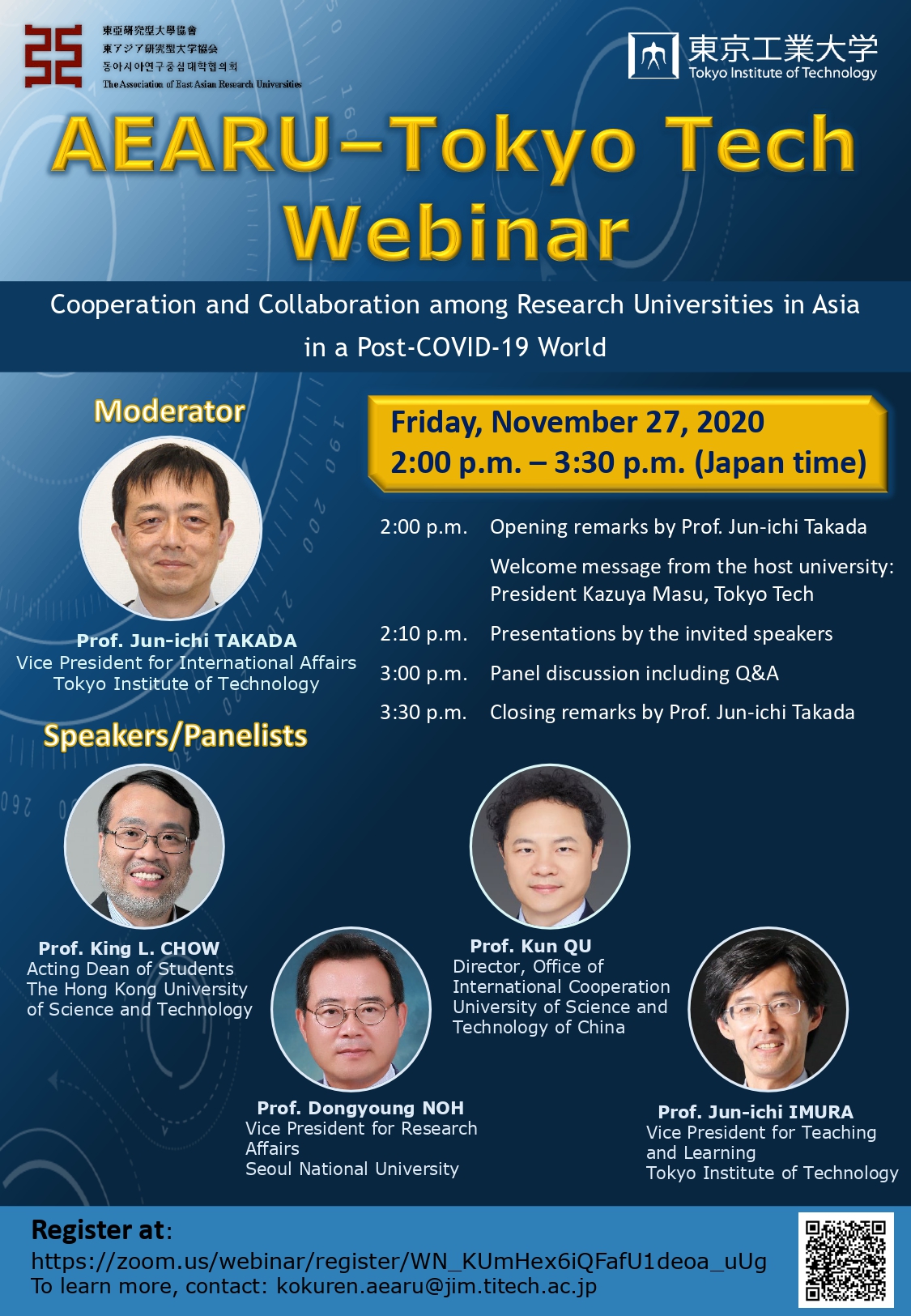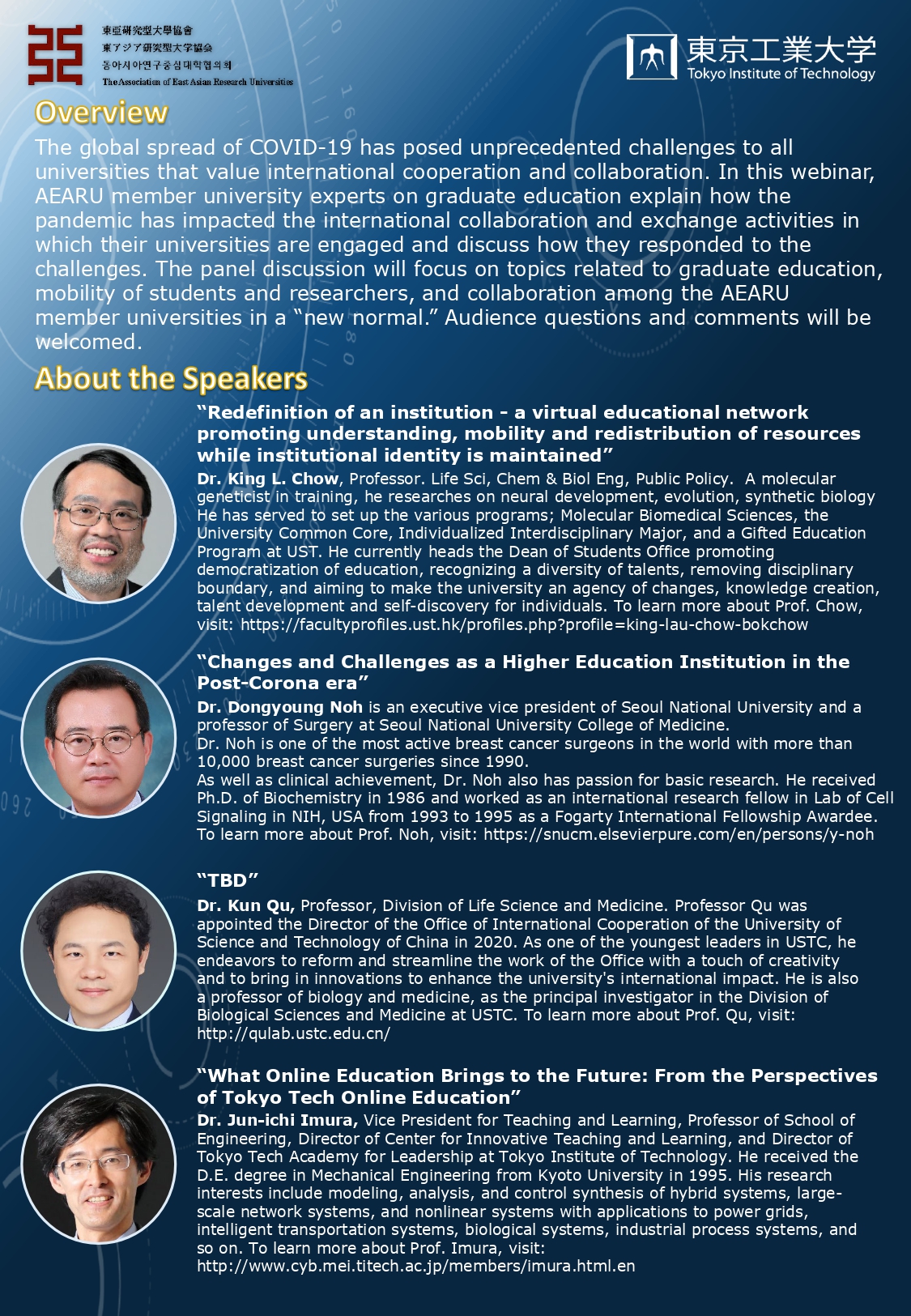 Update : November 11, 2020