Call for applications: Tohoku Co-learning Camp
Application deadline: December 10, 2021
Published: December 1, 2021
In this program, you will visit the Tohoku region and engage in multicultural exchange through agricultural experience and learning about the disaster. If you would like to visit a Japanese farming village, learn about the Great East Japan Earthquake, or enjoy multicultural exchange, please apply regardless of your language ability.
February 28-March 4, 2022

B2, B3, B4, M1, or M2 Tokyo Tech students

Maximum 16 in total
*Up to about 5 for master students

-Homestay at local families's house for 3night
-Agricultural experience
-Excursions around Kakuda city
-Visit to areas and facilities related to the the Great East Japan Earthquake

December 10, 2021 (23:59JST)

Applicants will be notified of the results of the document screening by December 15, 2021. An interview will then be conducted and the final results will be notified to applicants by the end of December 2021.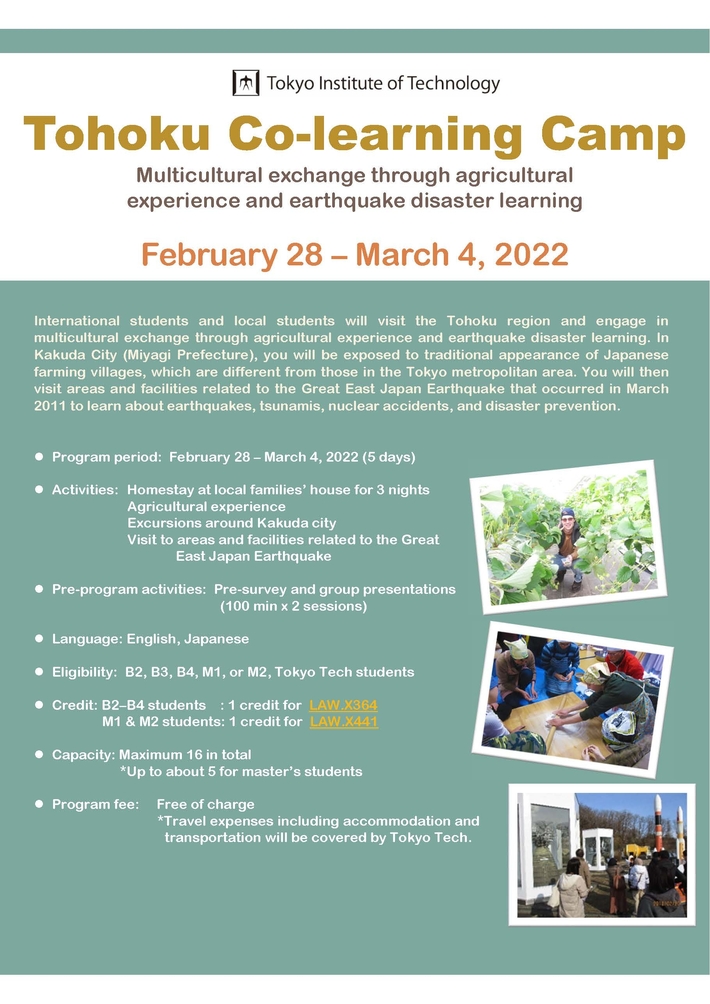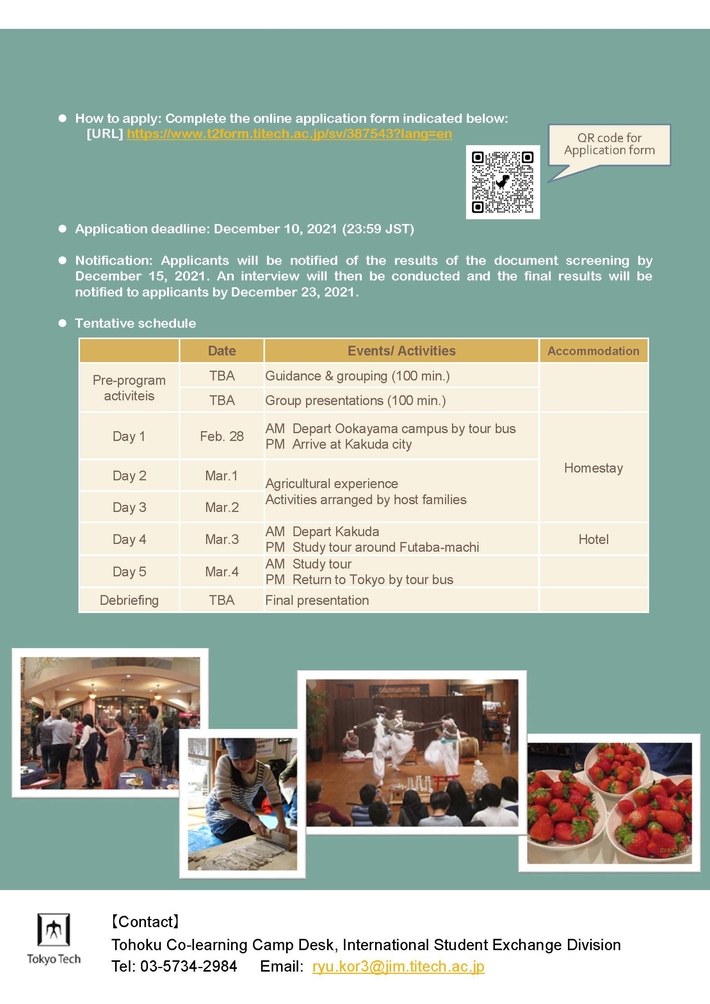 *Program period was corrected on December 1
Correct: February 28-March 4, 2022
Incorrect: February 28-March 4, 2021
Contact
Student Exchange Group 3, International Student Exchange Division