[For International Student] Consultation services are available on the B1 Floor at Taki Plaza!
Do you have any concerns in your daily life in Japan?
Student Success Support Section, Student Support Center offers International Student Support Desk at the counter on the B1 Floor of Taki Plaza.
Any kinds of questions are welcome! (things that you are just wondering, you hesitate to ask your friends or even you don't know where to ask etc…)
For example…
・What does this letter from the ward office or bank say?
・Don't know how to throw this trash…
・Why does my health insurance fee become higher than last year?!
・Want to know how Japanese usually do or say in this situation…and so on
It doesn't matter how trivial/ tiny your questions are!
We are happy to help you with making you feel more comfortable and easier living in Japan.
Please feel free to stop by!
*You can also email us at internationalstudentsupport@jim.titech.ac.jp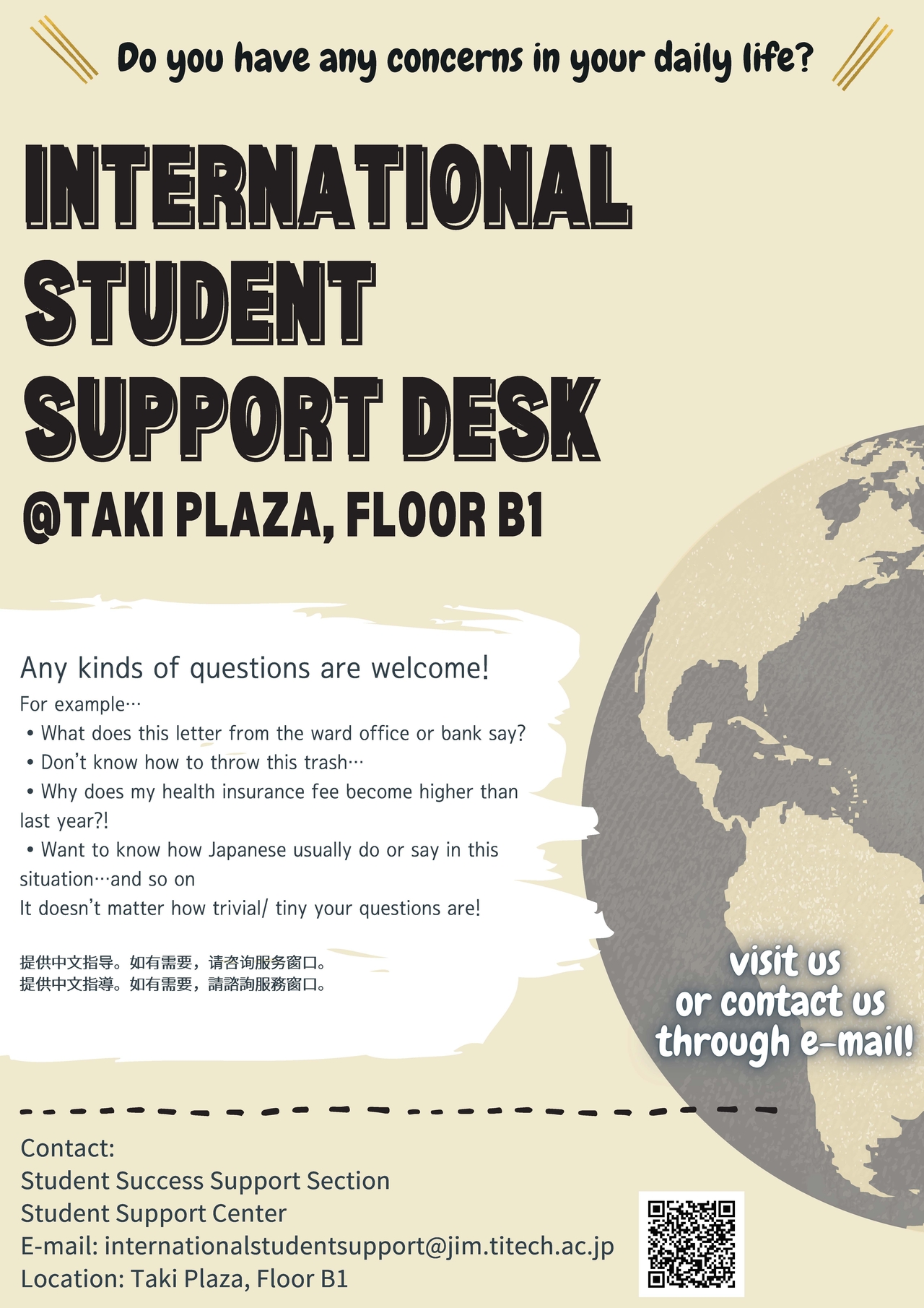 Contact
Student Success Support Section, Student Support Center