【Welcome Party 2022 Autum】 by TISA (Tokyo Tech International Student Association)
For new and newly arrived international students
Published: November 2, 2022
TISA autumn Welcome party is coming!! The biggest in-person event of the year.
Would you like to meet new friends while enjoying GAMES, prizes, and other activities? Or simply taking a break from your lab life ;) We have surprises for you!
What to expect: Games, free food and snacks, Prizes, Speech from President Kazuya Masu and Kuramae representatives; …
Join us on November 7th (Mon) from 4:30 PM to 8:00 PM at Taki Plaza B2.
FREE for all current students
※ The hall can only hold 150 people. Please register as soon as possible
Special thanks to Kuramae Alumni association and Tokyo Tech.
FOR REGISTRATION and details, click the button below,
Also, please spread the word and bring your friends! Let's have a fantastic night! Japanese students are also welcomed.
Contact: tisatitech@gmail.com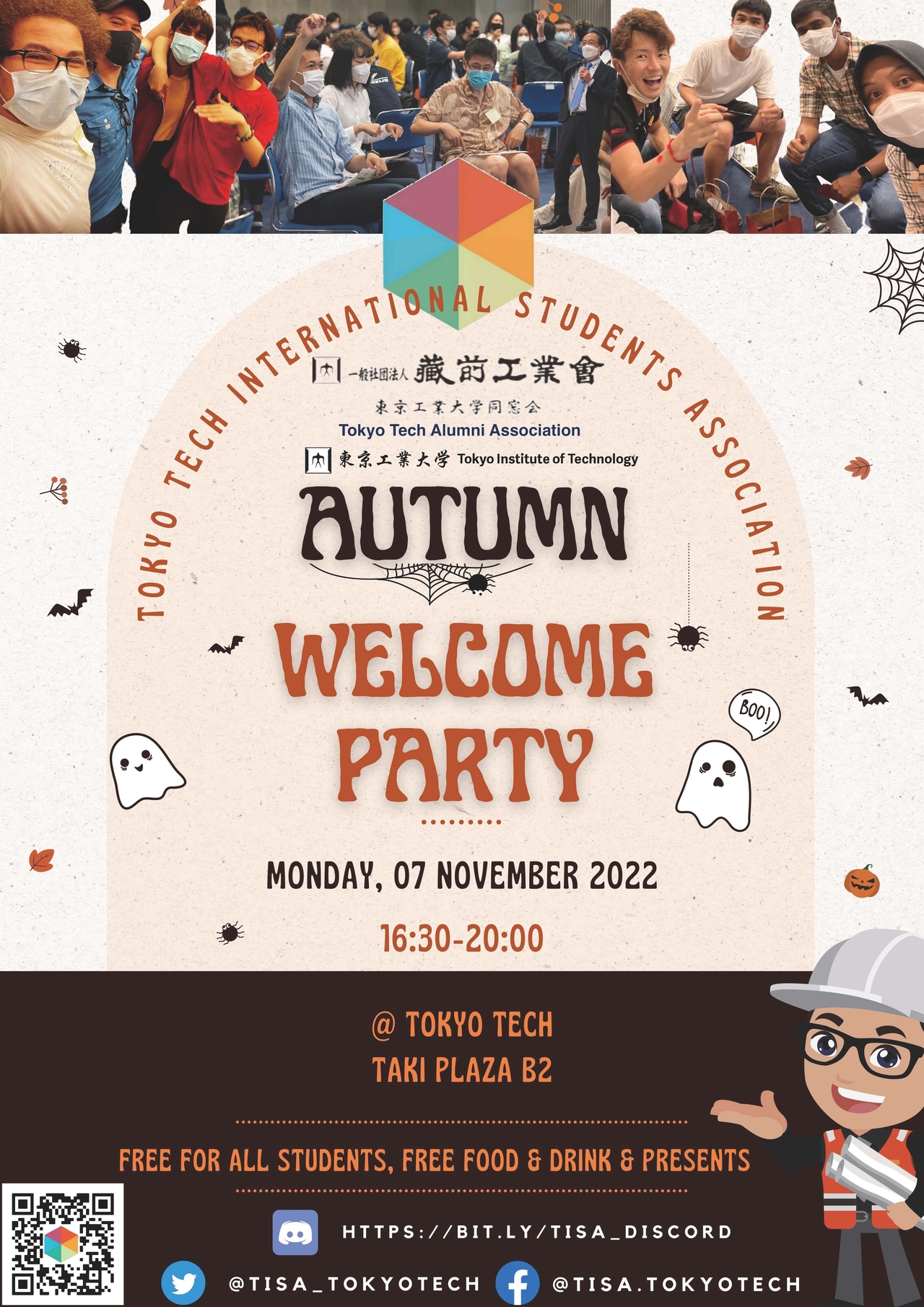 Contact
152-8550 TP-002 B1 floor in Taki Plaza at Ookayama Campus
Campus Life Support Group, Student Support Division
Email gak.sei@jim.titech.ac.jp
Tel 03-5734-3013, 3015 , 7648  FAX 03-5734-3240