Tokyo Tech Academy for Leadership (ToTAL) briefing sessions
Published: September 18, 2020
Tokyo Tech Academy for Leadership (ToTAL) will hold briefing sessions online as the first step to join the program starting 4Q AY2020.
ToTAL is an extracurricular excellence program for a select group of students from all Schools and various backgrounds to develop leadership skills to bring out the best in each other and become innovative global citizens in a rapidly-changing era.
Nurture the skills of co-creation and collaboration that are essential, especially in this age of uncertainty.
Please participate in a session to learn more about us!
Overview
Eligibility for program registration

Tokyo Tech master's students (M1/M2)

Session Dates

[1st session] Monday, October 12, 2020 1:30p.m. - 2:30p.m.

(*To be held in English.)

[2nd session] Friday, October 16, 2020 6:15p.m. - 7:15p.m.

(*To be held in Japanese. Questions in English will be accepted and English materials are available.)

Venue

On Zoom

How to apply

Sign up for a briefing session below.

[Tokyo Tech students only] Tokyo Tech Academy for Leadership briefing sessions Registration form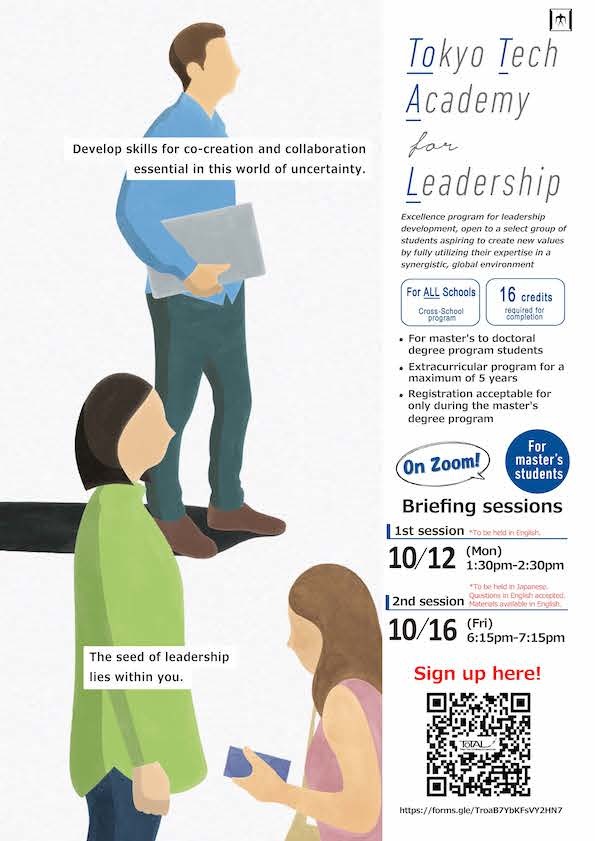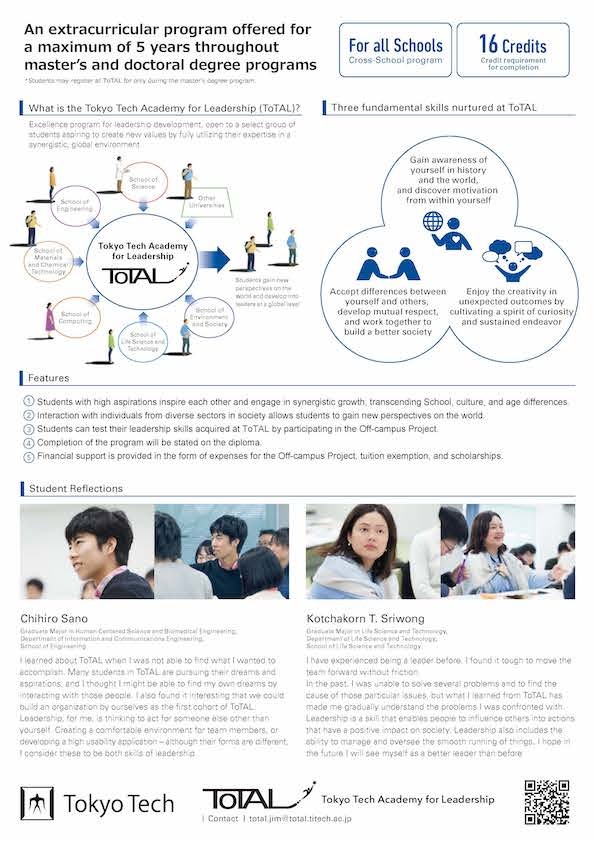 Update : September 18, 2020