Call for applications: Virtual Exchange Program with students from The University of Melbourne
Application deadline: November 19, 2021
Published: October 19, 2021
Bringing Ideas in Remote Discussion (BIRD) ꟷ virtual exchange program (AY 2021)
Join students from Tokyo Institute of Technology (Tokyo Tech) and The University of Melbourne in a virtual exchange program: Bringing Ideas in Remote Discussion (BIRD). Organized for AY 2021 around the theme of New Normal in Mobility and Logistics, the program will include ice-breaking sessions, lectures, a team project, and final presentations. We are looking forward to your applications.
New Normal in Mobility and Logistics

B2, B3, or B4 Tokyo Tech students

Maximum 20 in total, including up to 10 from The University of Melbourne

[Pre-program activities] *Dates TBA
-Teamwork preparation (100 min. x 2 lectures)
[Program Contents]
-Lectures on technologies related to mobility and logistics (100 min. x 4 lectures)
-Ice-breaking sessions, including short individual presentations by participants
-Collaboration around the program theme (100 min. x 4 sessions)
-Final presentations

1 credit for LAW.X358 (Breadth Courses)

November 19, 2021  *Deadline has been extended.

Applicants will be notified of the results of the document screening by November 22, 2021. An interview will then be conducted and the final results will be notified to applicants by the end of November 2021.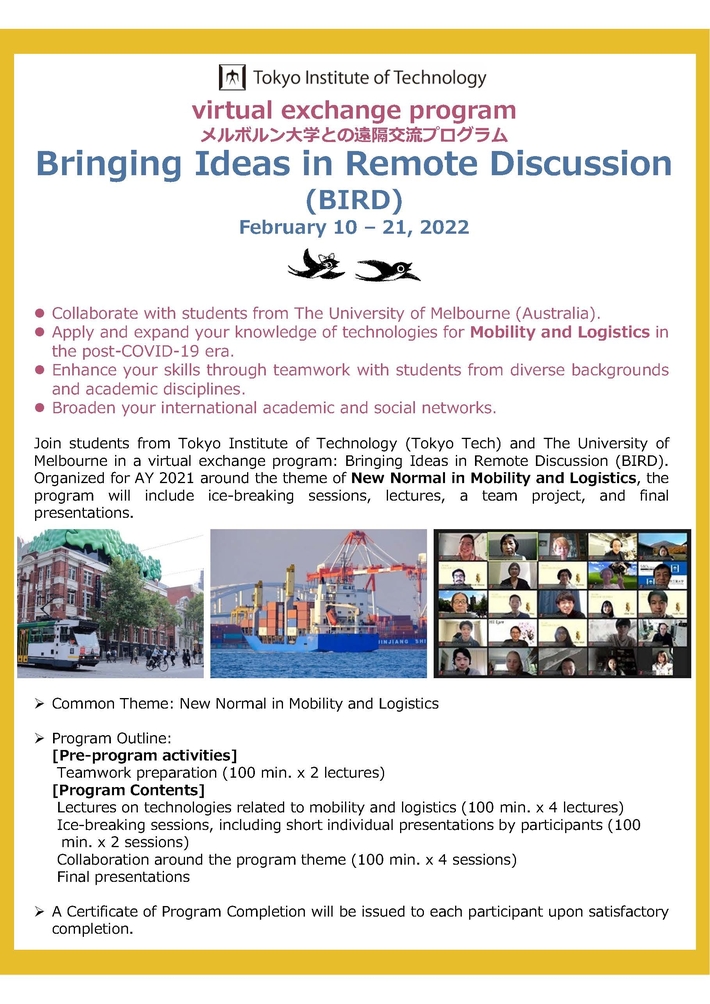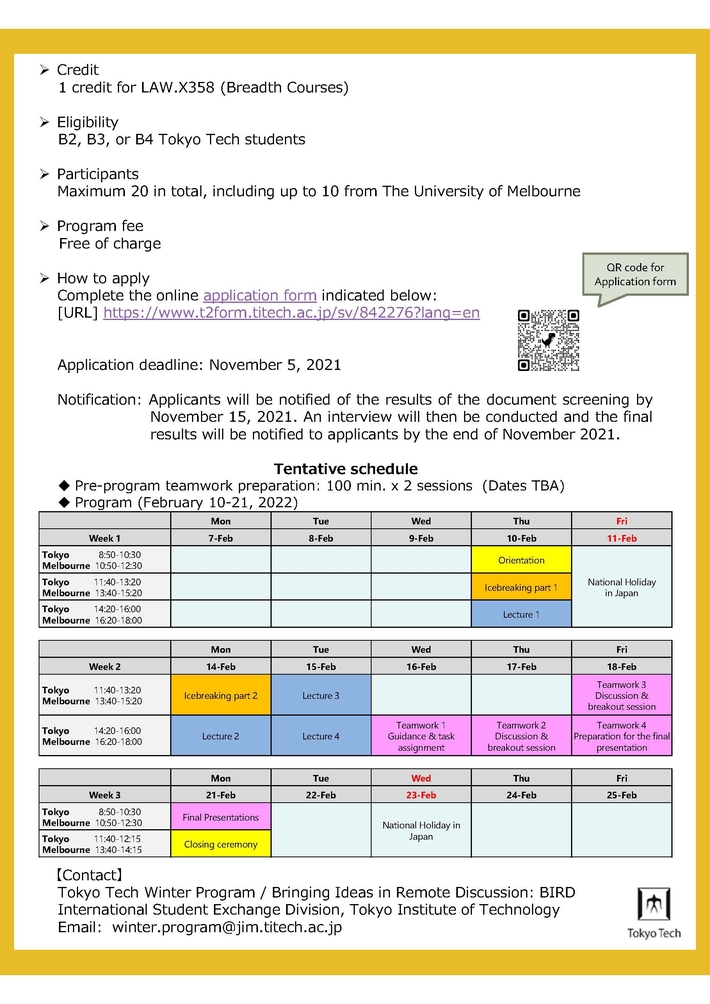 *Revised on November 8 since the application deadline has been extended.
New deadline: November 19, 2021.