Introduction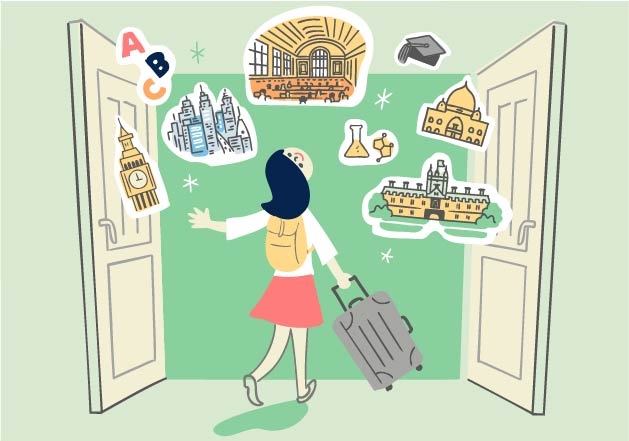 Good planning and preparation are key to successful study abroad. Application deadlines range from a year in advance for Tokyo Tech's student exchange program under tuition waiver to two to six months in advance for short-term programs.
Steps to Study Abroad
1.

2.

3.

4.

5.

6.
1. Information gathering
To find the program that offers the best fit, it is important to collect information. Understand what programs are available and what preparations are needed to participate in them.
Study Abroad Programs and International Experiences
Searchprogramsby country, region, timing, duration, purpose, costs, etc.
Read reports byfellow Tokyo Tech students who have studied abroad.
Study Abroad Information and Consultation Service
Make an appointment for in-person, remote, or email consultation withthe Study Abroad Consultation Service.
Attend the Study Abroad Fair, study abroad information sessions, presentations by study abroad returnees, and related events.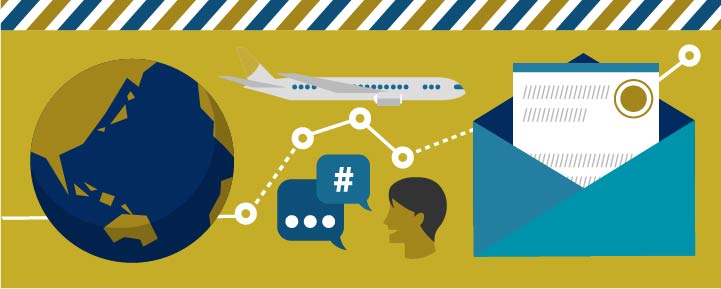 Mail news for International Exchange
Subscribe for email news from International Student Exchange Division Click here to receive the latest information about study abroad programs and scholarships. The email is Japanese text only.
Guide to Study Abroad for Tokyo Tech Students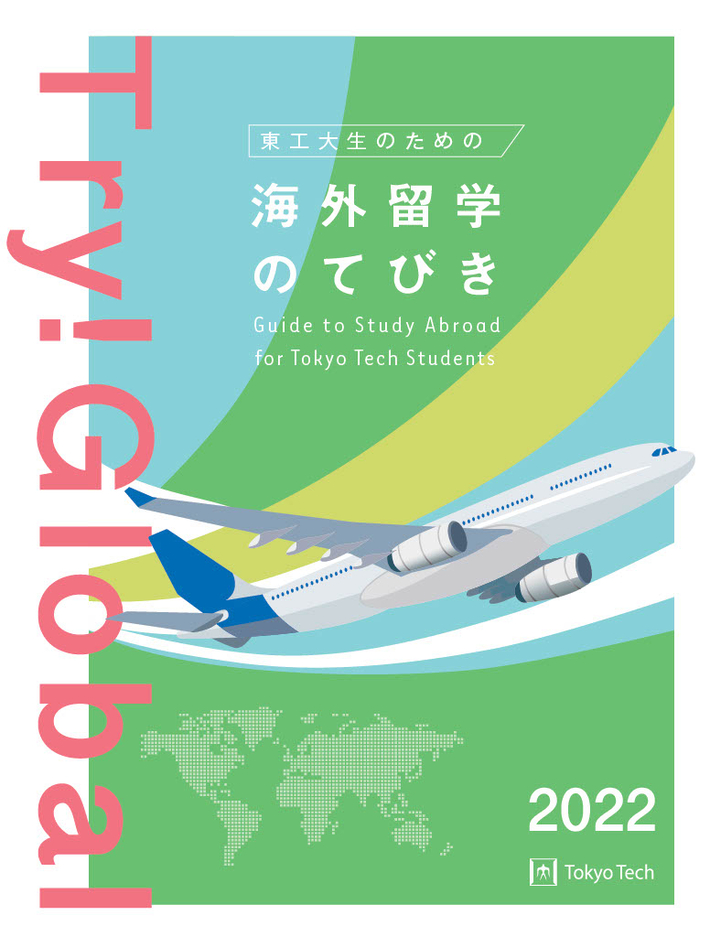 This guide, published in Japanese, is distributed at the Study Abroad Information Center on Taki Plaza B1 and in the library.
Global Scientists and Engineers Course (GSEC)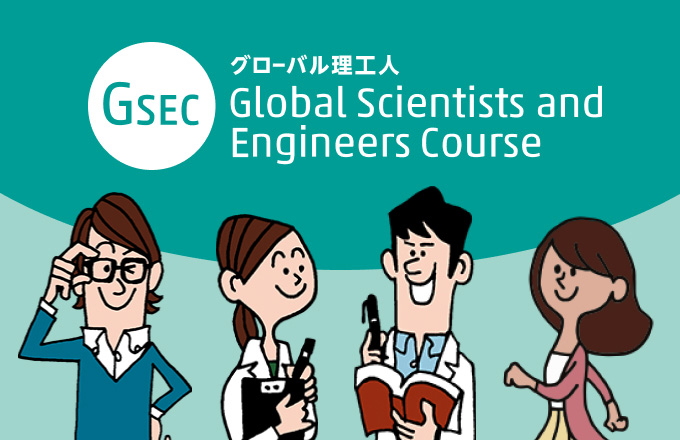 This course provides students with opportunities to participate in study or research abroad programs that put their knowledge and experience into practice. For other useful information on study abroad, refer to the GSEC website or register for updates via its mailing list.
2. Identify your purpose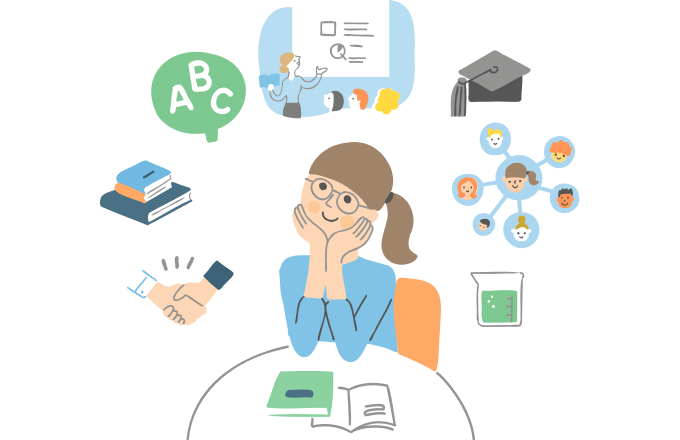 Be clear about your purpose and goals in studying abroad. The clearer your purpose, the more fulfilling your study abroad life will be, and the better outcome you will have. Think about how to position study abroad in your academic planning and how you can apply study abroad experiences after graduation.
Study abroad program options
Cross-cultural
experiences

Broaden your horizons by interacting with overseas students and researchers.

Exchange programs
under tuition waiver

Exchange programs under tuition waiver allow students the opportunity to study abroad for a semester or a full academic year at a Tokyo Tech partner university.

Language study

Engage in month-long intensive language study abroad.

Coursework

Take specialized courses at a university abroad. Even in countries where English is not the primary language, courses taught in English may be available.

Research

Deepen your knowledge in your field by conducting short-term research abroad.

Skills development

Improve your leadership and other soft skills.

Academic exchange

Broaden your horizons and build connections through academically-focused discussions with students from various fields.

Internships

Participate in an internship at a university or research institution abroad.

Double degree programs

Enroll in a double degree program to obtain master's or doctoral degrees from Tokyo Tech and an Institute partner university abroad.
3. Acquire foreign language skills
Being able to communicate in the language of the destination country is invaluable to making the most of study abroad. Tokyo Tech study abroad returnees frequently comment "my having worked hard to study the local language before departure gave me confidence when I was at my destination" or "I wished I had studied the language more before going abroad." In addition, depending on the study abroad program, students may be required to possess a minimum level of foreign language proficiency in order to apply. It can be said that the stronger the language skills, the more options there are for studying abroad. Language skills are not acquired overnight, so be sure to work hard on a regular basis and take relevant language proficiency tests.
Language tests whose scores can be used for study abroad
The types of language proficiency tests that are accepted vary depending on the program, but these are the main ones.
TOEFL iBT
This test measures four-skill English language proficiency (reading, listening, speaking, and writing) required for academic situations at the university undergraduate and graduate level. It covers a wide range of liberal arts subjects such as natural sciences, social sciences, and arts, as well as subjects related to student life.
TOEFL iBT (Japanese)
TOEFL ITP
Held four times a year by the Tokyo Institute of Technology Co-op, TOEFL ITP is a test that inherits many test questions created for the paper-based TOEFL test (TOEFL PBT) and reuses the questions used there. A TOEFL ITP score can be used for the internal application for Tokyo Tech's Exchange Programs under Tuition Waiver, but not all partner universities accept TOEFL ITP scores.
TOEFL ITP (Japanese)
TOEIC Listening & Reading
This is a test with a total of 200 questions, comprising 100 listening questions and 100 reading questions. The test takes approximately two hours.
TOEIC Listening & Reading (Japanese)
IELTS
Recognized as a test of language ability of candidates who need to study or work in the United Kingdom, Australia, Canada, New Zealand and many Tokyo Tech partner schools in Europe, IELTS consists of four sections — listening, reading, speaking and writing — and takes approximately two hours and 45 minutes.
IELTS
Events and support for language learning
There are many opportunities for international exchange at Tokyo Tech. Participate in international exchange events, spend time at venues for international exchange, and have fun and improve your communication skills through conversations with international students and fellow applicants for study abroad.
学内でできる国際交流|留学ガイド へのリンク
Open Forum
English Café
Casually chat with a native English-speaking faculty member.
Venue: Taki Plaza
Date and Time: Refer to the schedule at website
English Café
Foreign Language Resource Room
Browse or borrow various materials for foreign language learning (English, French, German, Chinese, Russian, Spanish, etc.).
Note: Student ID is required for the first visit.
Venue: Ookayama Campus, West Bldg. 3, Floor 7, Rm 701
Date and time: Monday to Thursday from 12:50 to 15:00
Foreign Language Resource Room
Foreign Language Advisory Center
Writing Center
Bring academic texts or assignments written in English or Japanese, and improve your writing under the guidance of trained tutors.
Venue: Zoom
Date and time: Monday to Friday from 10:40 to 17:55
Reserve a session: Writing Center
English Office Hours
Native English-speaking instructors provide assistance to students learning English. This support is also ideal for English conversation training.
Venue: Ookayama Campus, West Bldg. 3, Floor 9, Rm 911
Date and time: Mondays and Thursdays at designated times
Refer to the schedule at website
Open English Office Hours
4. Maintain academic performance
Depending on the study abroad or scholarship program, GPA requirements may apply.
5. Secure funding for study abroad
Studying abroad costs money. The amount varies depending on the duration of study abroad and the destination, so check how much it will cost to study abroad and consult with your supporters. Tokyo Tech offers some programs that are relatively inexpensive as well as programs that include scholarships.
6. Plan your course of action from program application to departure