Study Abroad Safety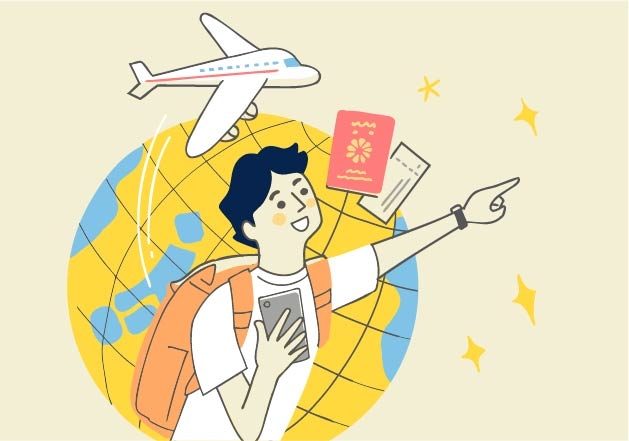 To ensure your safe stay abroad, in addition to purchasing overseas travel insurance, prepare for the unexpected by regularly gathering information about local circumstances at your destination, and making yourself aware of any potential security or safety issues.
1. Know the location and emergency phone numbers of your home country's nearest embassy or consulate in the country or region you will be traveling.
2. Carry contact information for your academic supervisor or the relevant Tokyo Tech program office while abroad, and also provide the following information to your supervisor or the relevant program office.
・ Your travel schedule
・ Your contact information overseas
・ Your emergency contact information (such as your parent or family)
3. If contacted by Tokyo Tech to confirm your safety, please respond immediately.
Guidelines
The chart below indicates the guidelines set by Tokyo Institute of Technology in relation to the "travel advice and warnings" published on the Ministry of Foreign Affairs' (MOFA) Overseas Safety website. For detailed information in Japanese, please see https://www.anzen.mofa.go.jp/ and for the general explanation of the recommendations in English, refer to https://www.anzen.mofa.go.jp/masters/explanation.html
Go ahead with the trip, but be cautious.

Avoid non-essential travel.

In principle, cancel or postpone your trip.

Cancel your trip. If overseas, return to Japan.

Evacuate and avoid all travel.

Cancel your trip.
If overseas, return to Japan immediately.
Check list for those planning overseas travel
* Submit necessary documents in advance of your travel.
- Business travel: Submit the necessary documents to the administrative office of your research group
-Study abroad: Submit the "Request to Study Abroad" to the Student Division on your campus (Ookayama or Suzukakedai)
* Check the most recent overseas travel safety information published on the Ministry of Foreign Affairs' (MOFA) Overseas Safety website, and take special note of the safety alerts regarding threats of terrorism or violence. (Japanese language only)
The websites of foreign embassies and consulates overseas, particularly those of European countries and the US, also provide relevant safety information.
* Leave your overseas contact information and travel schedule with family and friends and check in with them regularly during your trip.
* Make note in advance of emergency phone numbers for your country's embassy or consulate in the country where you will be travelling.
* Enroll in overseas travel insurance.
* Confirm what immunizations or vaccinations are necessary for travel to your destination, and make sure to schedule them well in advance. The following sites provide information in Japanese only.
・Quarantine Information Office, Ministry of Health, Labour and Welfare, Japan https://www.forth.go.jp/
・Travel Clinic, Disease Control & Prevention Center, Japan http://travelclinic.ncgm.go.jp/
Reference materials
* Procedures for study abroad
https://www.titech.ac.jp/english/enrolled/abroad/procedures/index.html
* Tokyo Tech International Office
For further information, contact:
●For matters regarding school affairs, contact the Student Division at the Ookayama or Suzukakedai campuses
●For matters regarding study abroad, contact the relevant program office.
●For other matters, contact the Student Exchange Group, International Student Exchange Division
Contact
152-8550 TP-003 Taki Plaza B1F, 2-12-1 Ookayama, Meguro-ku ,Tokyo
International Student Exchange Devision
Email ryu.kor2@jim.titech.ac.jp
Tel 03-5734-7645