CREATE
Challengers of Rocket Engineering and Avionics at Tokyo Tech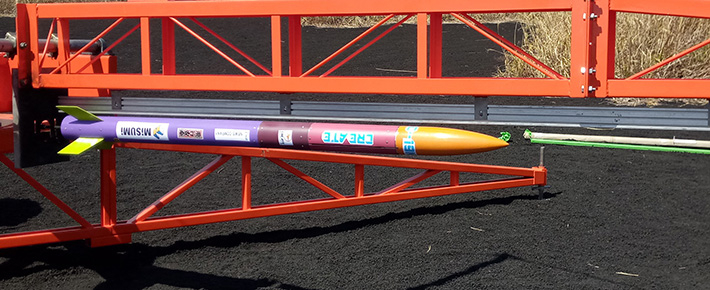 Established in 2009, Tokyo Tech's rocket club CREATE is a relatively new student group involved in the design and launch of hybrid rockets and can-shaped satellites or ′CanSats.′
Sanctioned by Tokyo Tech, launches take place three times a year in either Oshima-machi in Tokyo or Noshiro in Akita Prefecture.
CREATE stands for Challengers of Rocket Engineering and Avionics at Tokyo Tech and embodies a tireless passion for building craft to meet challenges in aerospace.
Hybrid Rockets
Rockets are ordinarily classified as either liquid-fuel rockets like the H2A or solid-fuel rockets like the Epsilon, depending on the fuel and type of oxidant used. Each type presents its own problem: engine development for liquid-fuel rockets is extremely difficult, while solid-fuel rockets are dangerous due to their explosiveness.
However, our hybrid rocket employs plastic resin as solid fuel and liquid N2O as its oxidant. The plastic fuel provides high levels of safety and is characteristically easier to manage for students.
CanSats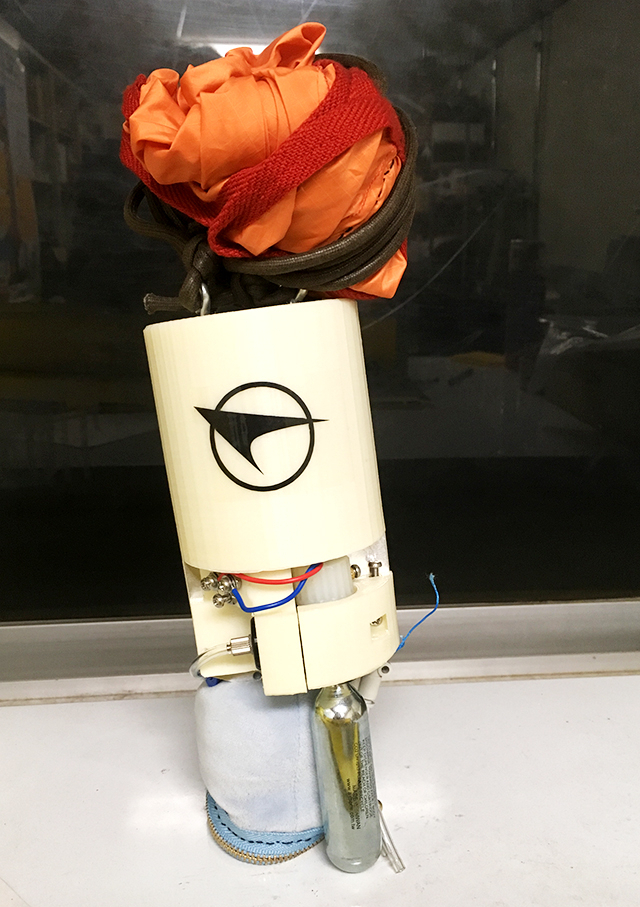 CanSats are man-made satellites about the size of a beverage can. Their cylindrical bodies can be mounted with sensors and cameras, enabling the performance of various tasks during deployment. Air balloons and drones are generally used to drop CanSats, but CREATE is capable of loading them on its homebuilt rockets.
Three Groups
CREATE is divided into the Structural Group, Electronic Assembly Group, and Propulsion Group.
Structural Group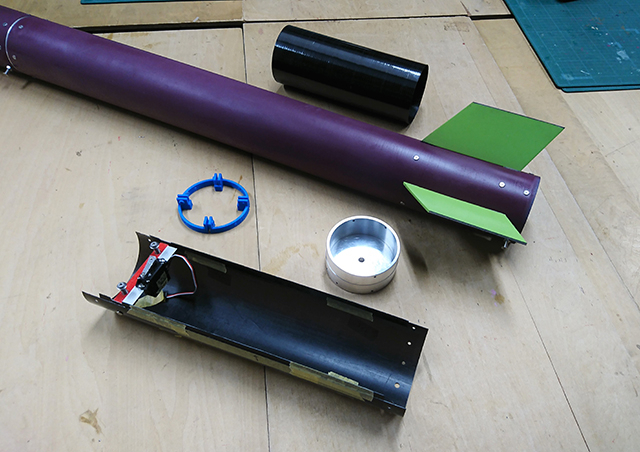 This group handles the design and fabrication of the rocket body using CAD software. Aluminum, as well as composite materials like CFRP and GFRP, is processed on lathes and milling machines at the Collaboration Center for Design and Manufacturing.
Electronic Assembly Group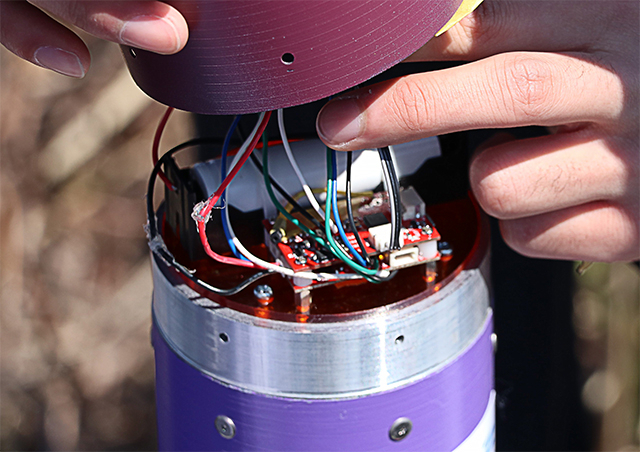 Here, the circuit boards installed on the rocket body are manufactured and programmed. The boards issue commands to release parachutes and CanSats and collect data from the various onboard sensors that measure acceleration, angular velocity, and atmospheric pressure.
Propulsion Group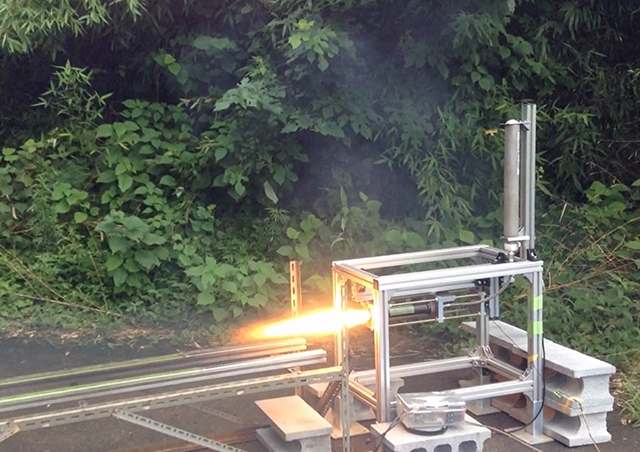 This group is responsible for the rocket engine section and ground apparatus for the fuel supply and engine ignition, and is also currently developing its own engines.
Basic Rocket Structure
CREATE's rockets have a bay installed for loading a CanSat, should the mission require one.

CREATE Technology
CREATE builds its rocket bodies using CFRP, a material lighter than aluminum yet stronger than steel, and the parachute opening mechanism comprises a spring and servomotor, allowing CREATE's rockets to boast high weight-reduction technology.
Club Information