Digital Creators Club traP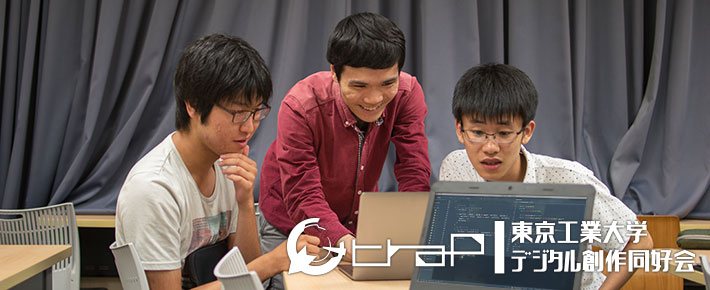 What is "traP"?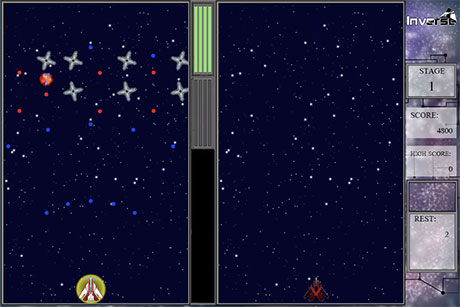 Inverse by traP
traP was established in March 2018 and quickly grew to 250 members (as of August 2018), making it one of the largest clubs at Tokyo Tech. The club was originally founded for students interested in creating games, but rapidly expanded to include programming, music, graphics, competition programming, CTF and many other creative activities connected to digital contents. traP welcomes Tokyo Tech students interested in all aspects of game creation.
Capture the flag (CTF)?
CTF (Capture the flag) originally referred to the old favorite in which players win by capturing their opponent's flag. In computer science, CTF is a competitive event focusing on security technology to increase awareness about measures against actual cyberattacks. It is sometimes billed as a hacker competition.
Team traP competed in the 13th Information Risk Management Contest in Tanabe City, Wakayama Prefecture from May 24 to 26, 2018, and took top honors by winning the Minister of Economy, Trade and Industry Prize.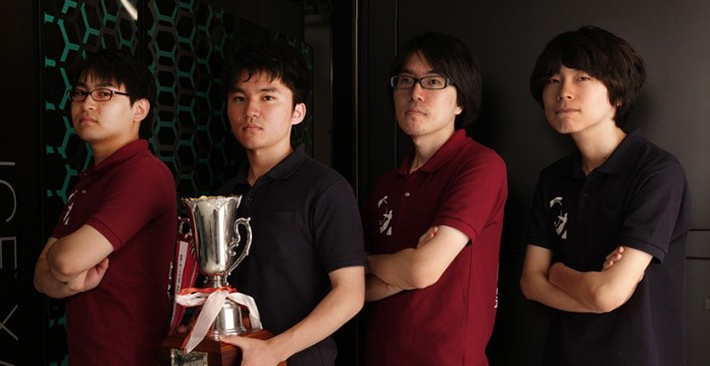 Serving as a junction where knowledge is shared
The majority of new traP members are beginners in programming. From May, when new students join the club, we hold study sessions and presentations on programming almost every week.
traP activities are not dictated by the club. Everyone is free to follow his or her interests, and everyone is encouraged to ask questions.
It is often the case that individuals who join this club to create games change direction to work on graphics and music. Because our activities are not limited to certain fields, the environment we offer members allows them to see technology in fields that are new to them, which allows them to expand their creative possibilities.
We continue sharing the knowledge each member has as teams work on different goals.
Choosing teams and groups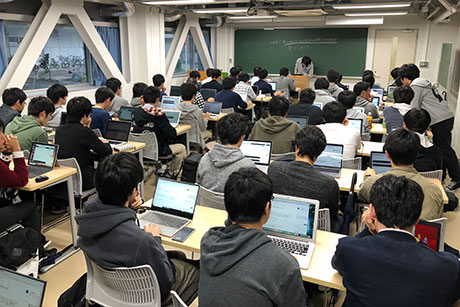 Assembly with the members of all teams and groups
traP now has approximately 20 teams and groups.
Each team works on games, apps, and web services. In June and October of each year, team leaders give presentations to introduce new members to the various teams. Each team also reports its progress at assemblies held every 2 or 3 weeks.
traP has its own SNS system that enables members to ask questions and solicit advice, and member interaction is brisk.
Different from teams, groups study digital technology without time constraints. Study sessions for competitive programming are conducted by groups.
Members can also choose not to join teams or groups and work individually to create 3D art and music. Individual members are free to choose their activities.
Environment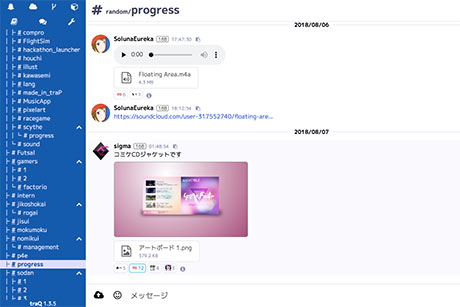 Internal SNS is a storehouse of new ideas.
traP has VR devices and controllers used to create games and allows its members to use them freely. Git* server is also available to allow teams to work on programming. In addition, limitless cloud storage and application execution environment are available to all members. This conducive environment for development is organized by the group in charge of internal systems.
*

A distributed-type version control system for recording and tracking the history of changes in program source codes
Making the top ten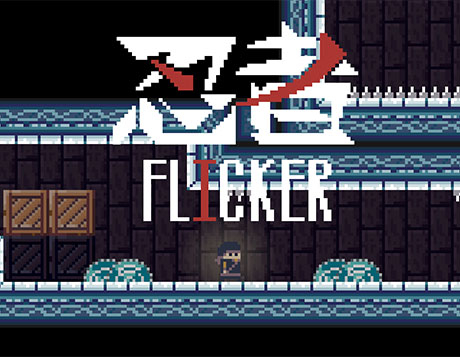 One game developed by a traP team was selected as one of the top 10 games at the Indie Games Festival 2018 hosted by Google.
Ninja Flicker is an action game for smart phones that features originality and operability that sets it apart from ordinary games. One feature is a background that moves by scrolling to move characters. This unique idea was highly regarded in a field usually dominated by major manufacturers. It has a slow mode that allows action-game novices to enjoy it too, a feature mentioned by judges.
Ninja Flicker can be purchased at Google Play Store and App Store.
Club Information
Name:

Digital Creators Club traP

Established:

April 2015

Members:

Approximately 250 (As of August 2018)

Activities:

Creation of digital contents

Location:

Mainly at Tokyo Tech

Official website:

Official facebook site:

Official twitter site:
Published: September 2018